Sugiyama limited company are going to join
industrial festival in Kani-City at 28,Oct to 20, Oct ,2017.
Entrance is free!
Let`s join our Festival!
We will join with Sugihan Corp and TOHO Gas.
①Detail

※From Website
場所:Ala in Kani-city
日程:28,29 , Oct ,2017
場所:Inside Building
住所:3433-139,Shimoedo,Kani-city,Japan
TEL:0574-60-3311
Website:http://www.kpac.or.jp/
②About Festival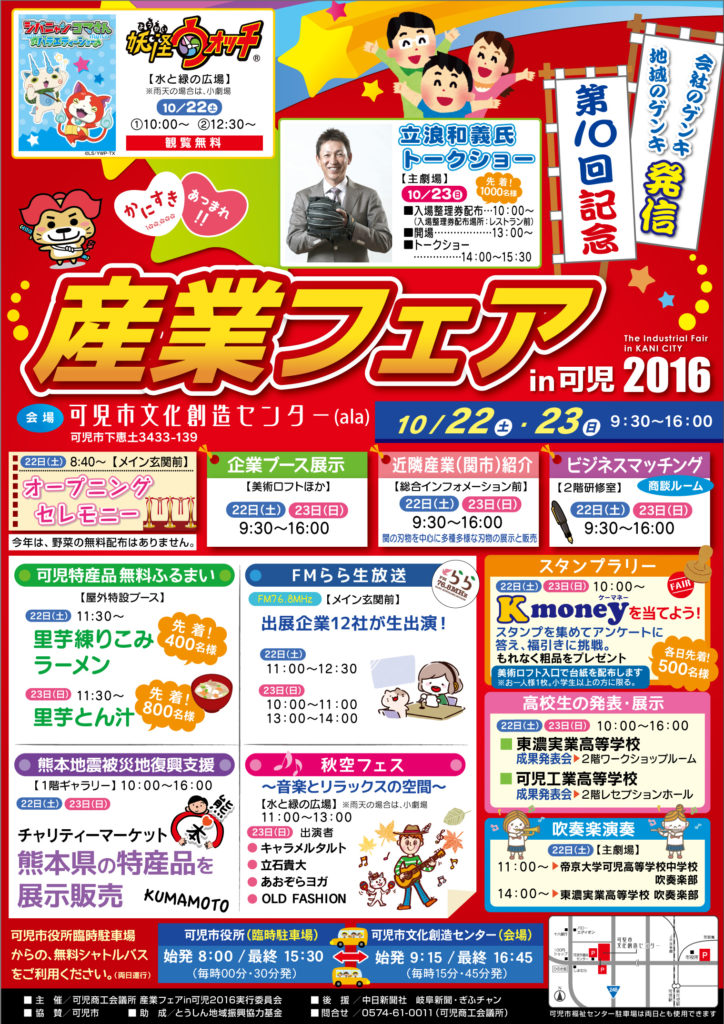 ※From Website
・Kani`s companies will gather
・Concept of greeting
・Provide gifts
③About SUGIYAMA`s
We will join with TOHO GAS and Sugihan.
「Housing・Electrics・Design・LP/LNG」
We can resolve your over problems.

※From Website
Let`s join us!
We are going prepare Event of experience type.
・GACHA-GACHA of Amenities
・Coloring book from Designteam
・Pruoan from Design team